HealthCare Business News Publishes Al Klotsche's Insights on COVID and Medical Equipment Repair Services
Cites Various Trends and Provides 6 Key Suggestions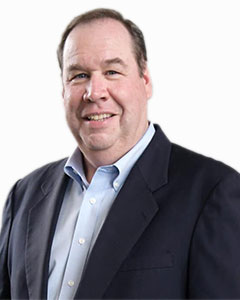 MILWAUKEE, Feb. 16, 2021 – The ongoing pandemic has fundamentally changed our already strained healthcare industry. In the span of a year, healthcare providers have been forced to quickly adapt as COVID-19 continues to shift provider priorities as they search for agile approaches to deal with shrinking case volumes and declining revenue streams.
In a recent article that Alpha Source Group's CEO, Al Klotsche, contributed to HealthCare Business News, Al offers his insights on how healthcare leaders are looking to the future to meet the challenge of this historic transformation that's not only irreversible, but also continues to be unpredictable.
Al addresses a number of key trends and also provides a series of suggestions including:
Find the right partner
Make decisions that maximize value
Look for breadth & depth of services
Capture data; Monitor robustly
Check credentials
Outsourced service teams add value
To read the entire article, click the following button.
###
About Alpha Source Group
Alpha Source Group provides solutions to extend the life of medical equipment for OEMs, healthcare facilities and other equipment repair providers. A unique blend of OEM quality and ISO flexibility, Alpha Source Group is the next-generation ISO, providing service for imaging and biomed medical equipment in all major markets in the U.S. Modalities serviced include PET, PET/CT, CT, MRI, NM, SPECT & SPECT/CT, BMD, and Ultrasound. The companies under the Alpha Source Group umbrella include Alpha Source, BC Technical and Medical Optics. Each organization brings its specialty in biomed, surgical or imaging solutions to create a comprehensive set of capabilities. The company is headquartered in Milwaukee, Wis. For more information, visit alphasourcegroup.com or call 800-654-9845.
NOTE TO EDITORS: Additional assets and background materials are available on Alpha Source Group's online RSNA press room: rsna.vporoom.com/AlphaSourceGroup. Company leaders will be available during RSNA. Please call or email to schedule a virtual interview.