Our leadership approach is unique and powerful. We're all focused on a singular goal: To serve and safeguard our customers' interests because lives depend on it.
Meet Our Leadership Team.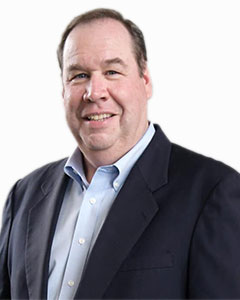 Al is a demonstrated senior executive with a history of improving business performance; evidenced by his accomplishments in top-line growth, global sourcing, brand development, and Compensation and Corporate Governance for both domestic and international companies.Before joining Alpha Source Group, Al served in multiple executive roles in the manufacturing industry; functioning as the President & CEO of two office furniture companies, as well as Regional President (Asia) and Senior Vice President of Human Resources for an industrial identification and safety products company.He earned an undergraduate degree in Marketing and an Executive Master's degree in Business Administration from the University of Wisconsin – Milwaukee, where he currently serves as an Executive-In-Residence at the Lubar School of Business. With a passion for mentoring entrepreneurs and start-up organizations, Al is also dedicated to philanthropy as exhibited by his startup of two successful non-profit organizations.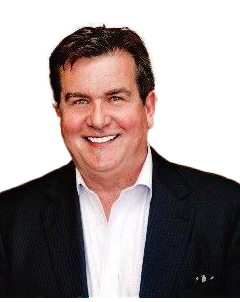 Tom serves as the Chief Revenue Officer of Alpha Source Group, bringing more than three decades of strategic healthcare, business development, and commercial leadership expertise. Tom has a history of operational excellence in launching new businesses, leading startups and turnarounds, fostering collaboration, and developing customer-focused programs, all demonstrated by his accomplishments in revenue and market growth, M&A integration, and product and service launches. Before joining Alpha Source Group, Tom held senior executive roles spanning general management, operational, and business development functions across various healthcare businesses, including diagnostic imaging services, healthcare technology management services, patient monitoring, and cardiology at TriMedx, Philips, Siemens, and GE Marquette. Most recently, Tom served as President and CEO of Handicare Group NA, where he reorganized and pivoted the business for rapid commercial growth.
Tom's passion for healthcare innovation drives his business excellence. This passion and leadership were rooted in the clinical setting when he started his career as a physician assistant leading him to develop an innovative, interventional cardiac device and successfully founding his own medical company. Tom earned a Bachelor of Arts in Health Sciences from the University of Wisconsin – Milwaukee, is a tenured fellow in the American Academy of Physician Assistants and completed the Executive Program at the UCLA Anderson School of Management - Los Angeles.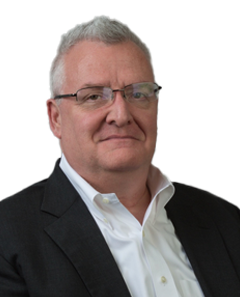 Phil has served as the Chief Financial Officer of Alpha Source Group since June 2022. Phil has a demonstrated track record of over two decades of leading finance teams, developing technology roadmaps, implementing scalable platforms, and streamlining analytical tools and financial reports. Over his career, Phil has had extensive experience working with banks and lenders and partnering with private equity firms. Before joining Alpha Source Group, Phil worked as a Chief Financial Officer and Vice President of Information Technology for private equity groups. Phil holds a BBA in Accounting and MBA in Operations Management from the University of Toledo, Ohio. Phil is passionate about servant leadership and mentorship. Phil's approach to the CFO role is to serve as a partner to the business and to serve his teams to help them achieve their highest potential.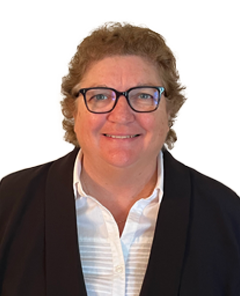 Karen serves as the Chief Operating Officer of Alpha Source Group and brings over two decades of proven leadership and industry experience in women's healthcare, imaging life cycle services, senior parts management, service management, and new product development. Before joining Alpha Source Group, Karen spent most of her career achieving leadership expertise in global service management, clinical education operations, supply chain, and materials management at General Electric. Karen earned a Bachelor of Science in Aeronautics from Embry-Riddle Aeronautical University. Karen's commitment to serving goes beyond the medical device services industry; she is a military veteran and proudly served in the United States Air Force for sixteen years in active duty and reserves. In addition, Karen served on the board of a nonprofit organization, Stillwater Cancer Support Services, in Waukesha, Wisconsin, for several years. She is also an active volunteer in her community and church.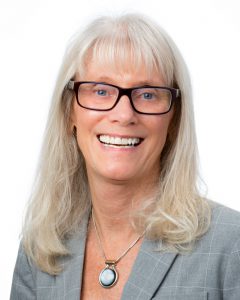 SENIOR VICE PRESIDENT OF HUMAN RESOURCES
Sue brings over 25 years of experience in HR and has a proven track record of developing, implementing, and executing initiatives that support business processes and strategic initiatives. Sue graduated from the University of Wisconsin-Eau Claire with her Bachelor's degree in Economics, Secondary Education and Teaching. She later received her Master's degree in Industrial Relations from the University of Wisconsin-Madison.