Alpha Source Group's CEO, Allan Klotsche, Interviewed by 24×7
Discusses Company's Strategic Approach to Providing Imaging Service in a Covid World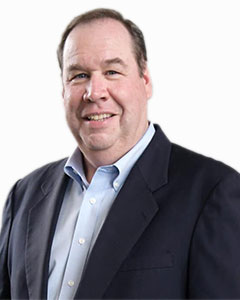 MILWAUKEE, Feb. 16, 2021 – The trade publication 24×7 recently interviewed Allan Klotsche to discuss his recent appointment as the company's new CEO and also get his take on how the pandemic has impacted repair operations, and why now is the time to innovate. Some of the questions that Allan answered include:
How has the ongoing pandemic impacted the service and repair industry?
How is ASG responding to those changes?
How can providers be sure they're getting the best value for their dollar when it comes to medical equipment service and repair solutions?
To read his responses to these questions and several others, be sure to read the entire article on 24×7's website by clicking the button below.
###
About Alpha Source Group
Alpha Source Group provides solutions to extend the life of medical equipment for OEMs, healthcare facilities and other equipment repair providers. A unique blend of OEM quality and ISO flexibility, Alpha Source Group is the next-generation ISO, providing service for imaging and biomed medical equipment in all major markets in the U.S. Modalities serviced include PET, PET/CT, CT, MRI, NM, SPECT & SPECT/CT, BMD, and Ultrasound. The companies under the Alpha Source Group umbrella include Alpha Source, BC Technical and Medical Optics. Each organization brings its specialty in biomed, surgical or imaging solutions to create a comprehensive set of capabilities. The company is headquartered in Milwaukee, Wis. For more information, visit alphasourcegroup.com or call 800-654-9845.
NOTE TO EDITORS: Additional assets and background materials are available on Alpha Source Group's online RSNA press room: rsna.vporoom.com/AlphaSourceGroup. Company leaders will be available during RSNA. Please call or email to schedule a virtual interview.